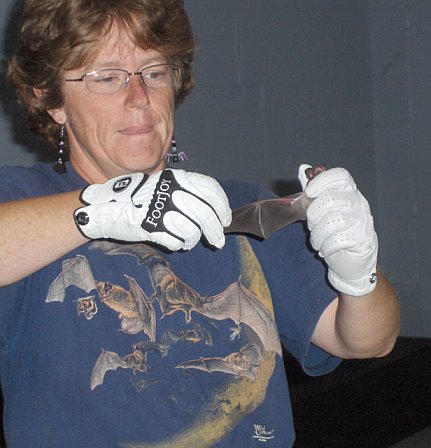 NorCalBats is dedicated to the rescue, rehabilitation and release of bats throughout Northern California. In addition, we are committed to public education regarding the environmental benefits of bats and dispelling fears and myths that lead to the death of roosts and colonies.
Are you interested in learning about bats, learning to care for them or teaching others about these incredible, gentle animals? Contact us for ways you can be involved.
If you are interested in working directly with the bats or with bat rehabilitation, you must show proof of receiving the rabies pre-exposure vaccine. Use the contact form below.
Do you have a bat emergency? See our Bat Rescue Page for details on how to rescue bats.
Permits: 
California Department of Fish and Wildlife wildlife rehabilitation permit with Wildlife Rehabilitation & Release, P.O. Box 868, Penn Valley, CA 95946 530-432-5522
U.S. Department of Agriculture's (USDA) Animal and Plant Health Inspection Service (APHIS) Class C Exhibitor Permit
NorCal Bats
P.O. Box 933
Davis, CA 95617-0933
530-902-1918